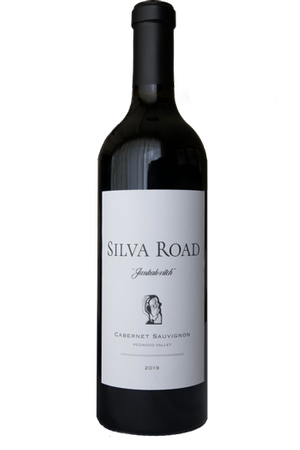 2019 Cabernet Sauvignon
Redwood Valley AVA
The getting gets good with this super satisfying and delicious Cabernet Sauvignon. Expect Napa-like flavors and perfect outcomes when immersing yourself in an exquisite Cabernet Sauvignon made from organic grapes grown on the Silva Road Estate in Mendocino's Redwood Valley.
Wine Specs
Varietal
Cabernet Sauvignon
Appellation
Redwood Valley AVA
Harvest Date
October 15th 2019
Wine Profile
Tasting Notes
The 2019 Cabernet Sauvignon is a beautifully complex wine with a range of aromas and flavors that tantalize the senses. On the nose, you'll first notice a sweet cedar aroma that gives way to a background of dark cherry notes. This combination creates a rich and inviting scent that draws you in. As you take that first sip, you'll immediately notice the wine's bold tannins and full body. The dark cherry flavors are front and center, providing a juicy burst of fruit that's both sweet and slightly tart. But what really makes this wine stand out is the uplifting perception of dusty sweetness that balances the fruitiness. The finish is long and satisfying, leaving behind a lingering taste of cherries and a hint of the sweet cedar from the nose. Overall, the 2019 Cabernet Sauvignon is a delightful wine that's perfect for savoring on a quiet evening or pairing with a rich and hearty meal.
Vineyard Notes
Silva Road Vineyard is owned by Ethan Silva, his wife Jan and his sister, Josephine and is located in the middle reaches of the Redwood Valley AVA, at an elevation of 975 feet. Here, the Silva Family grows organically farmed Chardonnay, Zinfandel and Cabernet Sauvignon on a rocky bench above the headwaters of the Russian River. In contrast to surrounding growing regions, the Redwood Valley is considerably cooler than other areas in the Ukiah valley, producing Chardonnay and Cabernet Sauvignon that slowly matures with elegance and pedigree.
Production Notes
100% French oak  50% new, 25% used once, 25% used three times