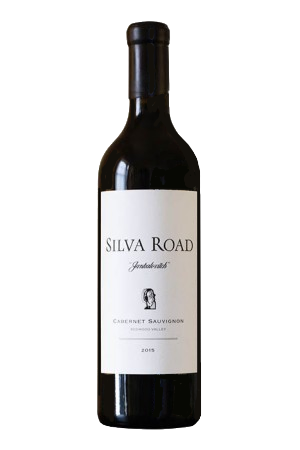 2015 Cabernet Sauvignon
Redwood Valley AVA
A captivating mouthful of tasty Cabernet Sauvignon harvested just two days after the Super Moon Lunar Eclipse. This special vintage of Silva Road Estate's Cabernet Sauvignon was plucked from the vine already having experienced a momentous life.
Wine Specs
Varietal
Cabernet Sauvignon
Appellation
Redwood Valley AVA
Vineyard Designation
Silva Road
Wine Profile
Tasting Notes
This 2015 Cabernet Sauvignon is a complex and well-balanced wine with a delightful blend of aromas and flavors. Upon pouring, the wine exudes a deep, rich, ruby color. The nose is immediately greeted with the sweet aroma of cedar, which is quickly followed by a layered mix of scents of dark cherry, plum, and black pepper. As the wine opens up, a hint of vanilla becomes evident, adding a pleasant sweetness to the bouquet. On the palate, the wine is full-bodied and robust, with a smooth and silky texture. The flavors of plum and cassis are dominant, providing a fruity sweetness that is balanced by the pepper and oak notes. The tannins are well-structured and give the wine a firm backbone, while the subtle acidity provides a refreshing and lively finish. Overall, this 2015 Cabernet Sauvignon is a well-crafted and complex wine that is sure to please any wine enthusiast. Its combination of sweet cedar, layered scents, and fruity flavors make it a perfect pairing with grilled meats, roasted vegetables, and other hearty dishes.
Vineyard Notes
Silva Road Vineyard is owned by Ethan Silva and his sister, Josephine and is located in the middle reaches of the Redwood Valley AVA, at an elevation of 975 feet. Here, the Silva Family grows organically farmed Chardonnay, Zinfandel and Cabernet Sauvignon on a rocky bench above the headwaters of the Russian River. In contrast to surrounding growing regions, the Redwood Valley is considerably cooler than other areas in the Ukiah valley, producing Chardonnay and Cabernet Sauvignon that slowly matures with elegance and pedigree.
Production Notes
Barreled into 4 once-used barrels (Vicard, Ermitage, Radoux, Boutes). Malo conversion completed in mid-November. 100% French oak 55% new, 33% used once, 12% used three times
Production
95% 2015 Cabernet Sauvignon (Silva Family's Vineyards), 2% Malbec (Oak Knoll), 3% Petit Verdot (Napa Valley)