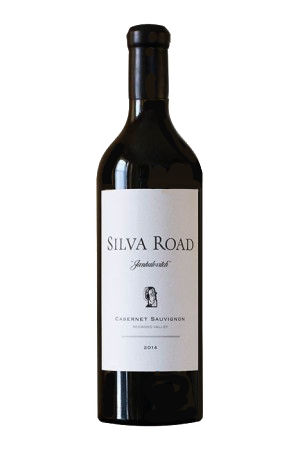 2014 Cabernet Sauvignon
Redwood Valley AVA
Harvested under the auspice of the Full Moon Eclipse at the Silva Family Estate, this delicious Cabernet Sauvignon portends an enriched gathering to enjoy its deep flavors and elegant aging. This library wine is considered our show stopper with its grippy tannins and bold presence on the palate.
Wine Specs
Varietal
Cabernet Sauvignon
Appellation
Redwood Valley AVA
Wine Profile
Tasting Notes
The 2014 Cabernet Sauvignon is a complex and full-bodied wine with a range of captivating aromas and flavors. The nose is dominated by jammy notes of crushed blackberries, which are complemented by the earthy scent of leather, spicy allspice, refreshing spearmint candies, and the unique aroma of star anise. On the palate, this wine is satiny and dry yet fruity, with a medium body that is rich and full. The flavors are a seamless continuation of the aromas, with intense black cassis and medium baking chocolate being the dominant flavors. The oak bark finish is medium and well-balanced, offering a distinct tannic grip and a moderate oakiness that creates a perfect harmony of flavors. Overall, this Cabernet Sauvignon is a well-crafted wine that is sure to satisfy any wine lover looking for a sophisticated and flavorful experience.
Vineyard Notes
Silva Road Vineyard is owned by Ethan Silva, his wife Jan and his sister, Josephine and is located in the middle reaches of the Redwood Valley AVA, at an elevation of 975 feet. Here, the Silva Family grows organically farmed Chardonnay, Zinfandel and Cabernet Sauvignon on a rocky bench above the headwaters of the Russian River. In contrast to surrounding growing regions, the Redwood Valley is considerably cooler than other areas in the Ukiah valley, producing Chardonnay and Cabernet Sauvignon that slowly matures with elegance and pedigree.
Winemaker Notes
Barreled down into a once-used Taransaud and once-used Seguin Moreau barrels. Racked to 2 once-used Gamba barrels and one neutral Orion barrel in the spring.
Production
94% 2014 Cabernet Sauvignon (Silva Family's Vineyards), 3.5% 2014 Cabernet Sauvignon (Silva Family's Vineyards), 1% Malbec (Oak Knoll), 1.5% Petit Verdot (Yountville)