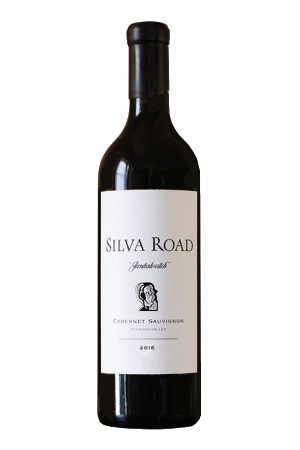 2016 Cabernet Sauvignon
This 2016 Cabernet Sauvignon grown on the Silva Family Estate creates wine of depth and intensity. It's best known for it's elegance, rich aromas, and full-bodied, dark fruit flavors.
Wine Specs
Varietal
Cabernet Sauvignon
Appellation
Redwood Valley AVA
Wine Profile
Tasting Notes
With the combination of fruits forward and tannin, this wine is the perfect choice for those that love that middle ground. You can drink this wine with any dish, still taste those bold fruits, and not diminishing any other flavors.
Production Notes
95% Cabernet Sauv. (Silva Road), 0.5% cabernet franc (Napa Valley), 3.5% merlot (Napa Valley), 1.0% petit verdot (Napa Valley)