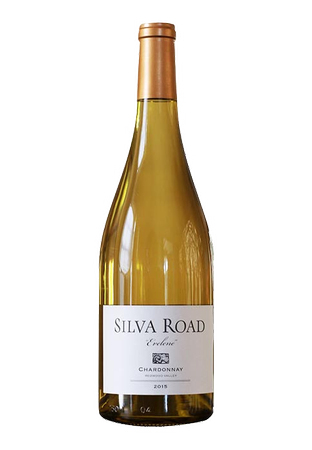 2015 Chardonnay
Redwood Valley AVA
The golden straw color promises a magical Chardonnay experience that illuminates the senses and warms the heart. Silva Road Estate's 2015 Chardonnay is fruity and creamy wine with delicious, pair-able flavors.
Wine Specs
Appellation
Redwood Valley AVA
Wine Profile
Tasting Notes
Golden straw color. Fruity, inviting aromas of caramel drenched marshmallows, candied lemon peel, baked apple with sultanas, orange flesh, and vanilla bean with a velvety, crisp, fruity medium body and a warming, refreshing, crisp golden delicious apple taffy, crisp parsnip, and lemon curd raisin toast finish with silky tannins and light oak. A fruity and creamy chardonnay with delicious, pairable flavors.
Production Notes
95.5% Chardonnay (Silva Family's Vineyards), 3% Chardonnay (Sta. Rita Hills,) 1.5% Viognier
Winemaker Notes
Barreled down for fermentation on 9/4 to neutral bbls (5) from Dargeaud & Jaegle, Vicard, Canton, Francois Freres, Seguin-Moreau. Used CY3079 yeast. Primary fermentation finished on 10/1. Partial (though nearly full) malo conversion proceeded slowly and completed on 2/1/15. Barrels stirred weekly during malo conversion.